Yesterday I was wandering around Anthropologie. I had heard that their coral reef inspired windows were amazing (and they were). While there I noticed an entire wall seemed to have been inspired by the popular decorating trend of using vintage and antique French linen and sheeting.
Like these darling shorts! Wouldn't they look great with a red top and espadrilles?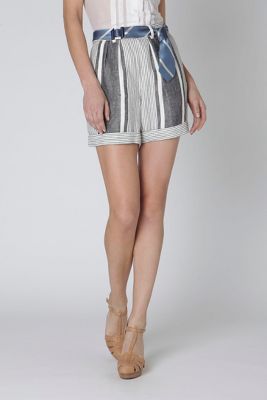 As is often the case, clothing designers and manufacturers often take their color and style cues from the interior design industry. A current example is the tremendous amount of orange clothing to be found which was no doubt influenced by Pantone's color of the year, Tangerine Tango. I for one like the white linen trend which is featured beautifully via the Naudine dress.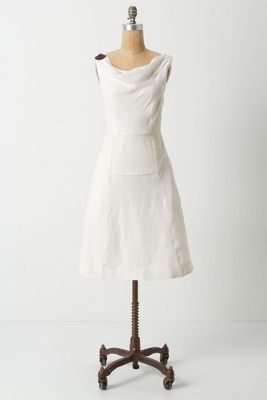 As with any trend, just a touch is often enough. The pairing of a red ticking stripe against the cheery floral print found in the Lova skirt is just darling.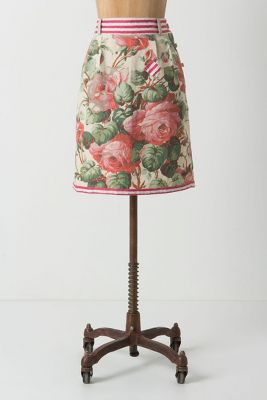 Being a pear shape I don't really want to add any attention to my own hot pockets, but I enjoy looking at the buoy high waist trousers. I would however scoop up the Honfleur blouse in a hot minute if it was a bit more in my price point.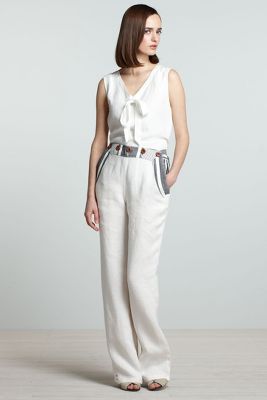 The blouse would look fantastic paired with the Brooks mini.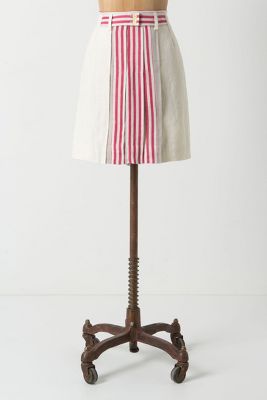 You can see the entire collection by Koto Bolofo HERE.  It is probably no secret that I love it all!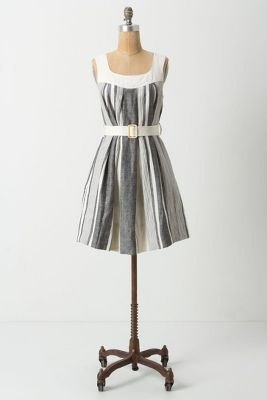 Happy shopping,
Laura